Are you missing one or more teeth? This is a common dental condition, affecting almost 180 million American adults. If you're part of this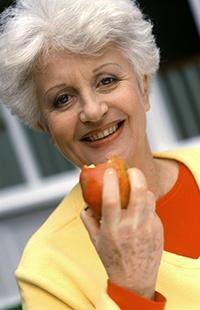 widespread statistic, you have several options available that will help you fill in the gaps. Partial dentures, or partials for short, are a great way to renew your smile. Dr. Kenneth Hofmann, your dentist in Louisville, KY, explains more about partials in this post.
What are partial dentures?
As with full (or complete) dentures, partial dentures are removable dental appliances that take the place of lost natural teeth. However, partials are designed for people who still have several of their natural teeth. Partials fill in these gaps with metal clasps that hook onto natural teeth. The rest of the appliance is made from a plastic base that will match with your gums and realistic-looking porcelain teeth. The base's shape and size, as well as the number of teeth it contains, will depend on how many teeth your partial is replacing and where in the mouth it is located.
Why should I consider partial dentures?
Having a full smile makes a great first impression, but partial dentures from your Louisville dentist are more than just aesthetic. Wearing dentures also makes it easier to chew certain foods, such as meat or raw vegetables, both of which are important for a healthy, balanced diet. Wearing dentures also helps cut back on the inevitable bone loss and tooth shifting that happens when there are empty spaces. Although it can take some time to get used to the feeling of wearing dentures, the benefits will make the adjustment period worth it!
If you're interested in improving your smile with partial dentures, contact the dental office of Dr. Hofmann in Louisville, KY today. We'll be happy to help you get started!